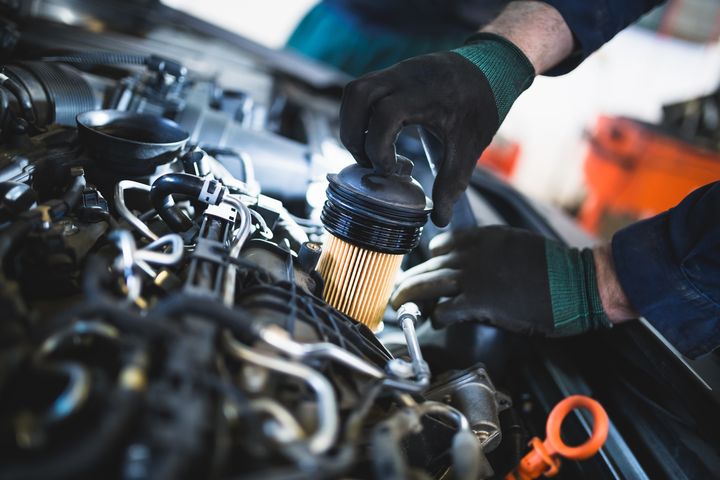 Your Source for Reliable Fuel Filter Service
The fuel your engine burns needs to be exceptionally clean, free of dirt and contaminants. Gas at the pump isn't quite as clean as your engine needs; every vehicle has a fuel filter. While some are mounted in the fuel tank, others are a replaceable cartridge under your vehicle in the fuel line. You value your car's dependability; you perform routine maintenance whenever it's required. The dirt that has separated out of your fuel will eventually plug up the filter, restricting fuel flow. Your vehicle's fuel filter service is set by the manufacturer, recommended for maximum performance and efficiency. When you need fuel filter service in Hollywood and the surrounding communities of Broward, rely on the experts at University Auto Center. Since 2000, we've set the bar high for superb customer service. You'll experience this excellent service on every visit, while your fuel filter service is completed accurately and affordably.
Quality Fuel Filter Service by Experienced Technicians
Do you recall the last time you had a fuel filter service? If you don't, it's probably time to get it done. If you've noticed a hesitation when you accelerate, your engine is running rough, or it's hard to start your engine, come to University Auto Center where our professional team will thoroughly inspect your vehicle. If your fuel filter service is due, a simple filter replacement can restore full power. At University Auto Center, our ASE-Certified technicians know how your fuel system operates. We'll perform your fuel filter service, or advise you if other fuel system repairs are necessary. We conduct fuel filter service on vehicles new and old. If your Acura, your Audi or any other vehicle needs its fuel filter service, University Auto Center has you covered. For high-quality, affordable fuel filter service, visit the experts at University Auto Center in Hollywood, FL. Call us today or use our convenient online appointment form to schedule your visit.