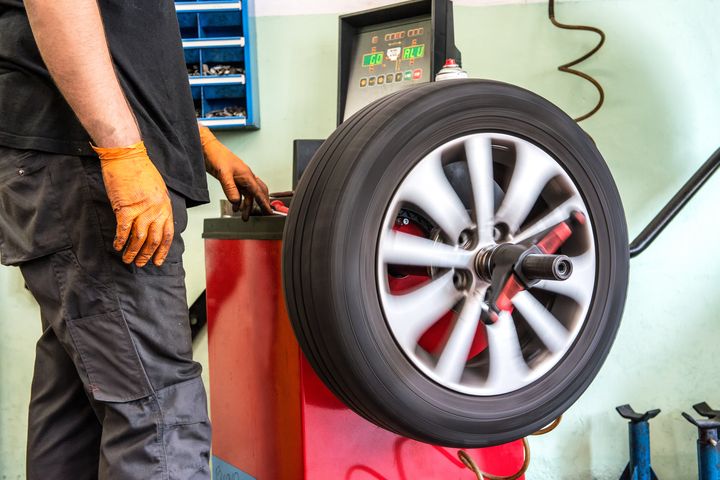 Reliable Wheel Balancing
Wheel balancing not only keeps your tires from wearing down unevenly, but it also improves your ride by preventing vibrations in the steering wheel, seat and floorboard. Balancing is often confused with alignment, yet both procedures are necessary, and only the most capable automotive professionals will deliver the results you need. At University Auto Center in Hollywood, FL, our well-trained wheel balancing specialists know how to accurately handle a wide range of makes. You'll need balancing sooner or later as the miles add up, and our full-service facility is equipped to handle your wheel balancing needs and keep you driving with comfort and ease.
Wheel Balancing by Quality Hands
When your tire wear is uneven, the vibrations you feel when driving get more noticeable, and your vehicle's handling suffers. Wheel balancing ensures your tires spin without vibrations. At University Auto Center, we recommend you get your tires and wheels balanced on a yearly basis. Fortunately there's no balancing procedure we can't complete. Here in the Broward region, you can rely on the Quality hands of our certified technicians at University Auto Center. We've been in business since 2000, delivering long-lasting wheel balancing to drivers not only in Hollywood but across the county and beyond.
Peace of Mind in Wheel Balancing
You can rest easy when you trust your wheel balancing to University Auto Center. We know this can be an inconvenience, and we'll help you avoid needing another balancing too soon. On a Acura, Audi and BMW alike, our team will complete your balancing to the highest standards of accuracy. If you need any repairs beyond wheel balancing, University Auto Center uses OEM and high-quality aftermarket parts and fluids. For dependable wheel balancing, visit University Auto Center in Hollywood, FL. Call us today or use our convenient online form to book your visit.