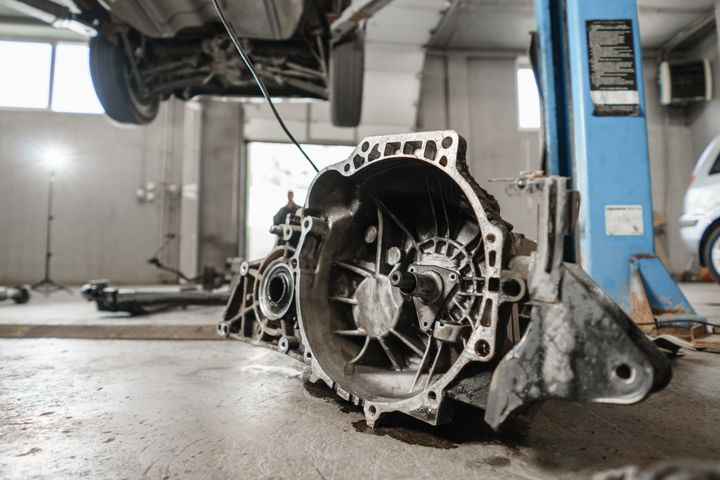 Your Trusted Source for Reliable Transmission Replacement
Converting your car engine's power into usable energy is the role of your transmission. It allows you to manipulate the horsepower and torque in various ways, by shifting gears or changing direction. Along with the engine, there's no part more important to operating your vehicle than the transmission. You keep your car well maintained to prevent mechanical issues and breakdowns, including regular transmission fluid changes. However, it's still possible for unexpected issues to occur inside the transmission, leading to the need for transmission replacement. When you require a transmission replacement in Hollywood or the surrounding communities of Broward, trust the specialists at University Auto Center. Since 2000, our team has set the bar for a superb customer experience. We strive to make every visit comfortable, while your transmission replacement is performed to exacting standards.
Transmission Replacement by Experienced Technicians
When your transmission doesn't operate as it should, you might not be able to accelerate properly or shift gears. The problem will not go away on its own; it will usually get worse over a short period of time. You could find yourself inconvenienced with a breakdown on the side of the road, or worse yet, in the middle of traffic. If you notice a burning smell from under the hood, unusual shifting or fluid leaking, get your vehicle inspected right away. At University Auto Center, our ASE-Certified technicians will determine the correct course of action for your transmission issues. Professional-grade tools and equipment are used to diagnose the matter, in addition to a visual inspection of your transmission and its fluid. We will determine if a transmission replacement or a rebuild is the more cost-effective and long-term solution. Any time your Acura, your Audi or your BMW requires transmission replacement, consider University Auto Center your best choice in Hollywood, FL. For high-quality, affordable transmission replacement, visit the experts at University Auto Center in Hollywood, FL. Call us today or use our convenient online appointment form to schedule your visit.