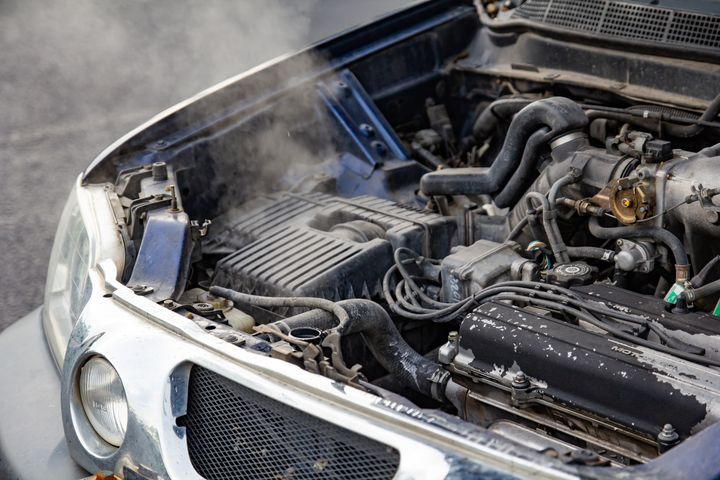 Your Trusted Source for Water Pump Repair
Your vehicle's water pump is a vital part of the engine. In order for your engine to run properly, its temperature needs to be regulated. When that temperature gets too high, overheating can damage the engine and other key components of your vehicle. Your water pump pushes coolant through the engine and the radiator to prevent overheating. Your vehicle's water pump should be replaced immediately if you spot a leak or a malfunction, as well as any time your timing belt is serviced. If your water pump fails and is unable to circulate coolant, the result could very well be some costly vehicle repairs. If you need a water pump replacement in Hollywood or in the surrounding community of Broward, rely on the professionals at University Auto Center. Our ASE-Certified technicians have been working on water pump replacements since 2000.
Water Pump Replacement by Experienced Technicians
If you ignore your water pump, you run the risk of your engine overheating. Eventually, you'll need to repair your engine or even replace it altogether. Don't put yourself at risk of a failed water pump and resulting engine damage—get your water pump replaced at regular intervals. At University Auto Center, count on our ASE-Certified technicians to complete your water pump replacement efficiently. We use the highest-quality professional grade tools in order to get the job done correctly. If you are in Hollywood or Broward, pay us a visit. Whether you are driving a Acura, Audi or BMW, we'll make sure your water pump is working properly and keeping your vehicle reliable. For high-quality, affordable water pump replacement, visit the experts at University Auto Center in Hollywood, FL. Call us today or use our convenient online appointment form to schedule your visit.